Librela: A Revolutionary Treatment for OA in Dogs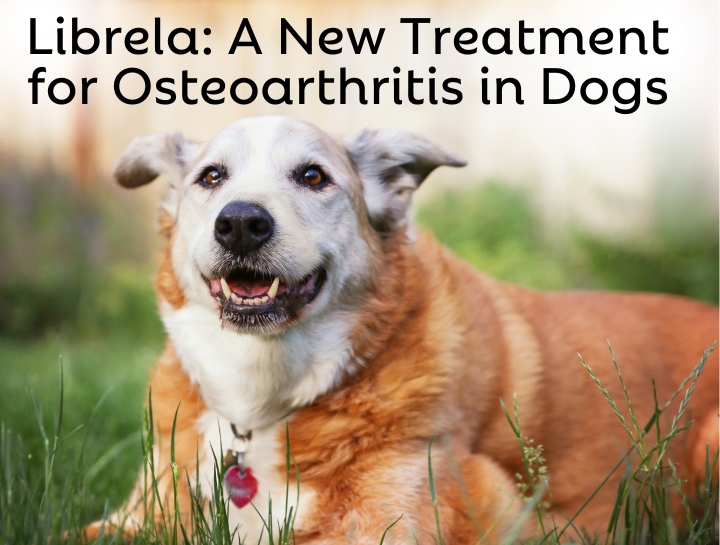 November 3, 2023
We are excited to share groundbreaking news for your furry family members! Zoetis, a trusted name in veterinary care, has introduced a revolutionary treatment called Librela™ (bedinvetmab injection) for osteoarthritis (OA) in dogs. This remarkable therapy, recently approved by the U.S. Food and Drug Administration (FDA), offers a ray of hope for dogs suffering from OA pain, aiming to enhance their mobility and overall quality of life.
Understanding Canine Osteoarthritis
Osteoarthritis in dogs is a painful and progressive condition that affects dogs of all ages, breeds, and sizes. Despite being common, it often goes unnoticed. Your beloved canine companion might be silently enduring the discomfort associated with OA, displaying subtle signs such as difficulty with stairs, reluctance to jump, limping after exercise, and reduced activity. These signs significantly impact your dog's quality of life.
Revolutionizing OA Pain Management with Librela
Librela is a game-changer in the treatment of OA pain. It's a monthly injectable therapy that specifically targets Nerve Growth Factor (NGF) to alleviate OA pain. Administered by our skilled veterinary professionals, this innovation shows significant improvement over daily oral treatments, offering a more convenient and effective solution. One of the key benefits of Librela is its ability to reduce the stress often associated with daily treatment regimens, ensuring that your furry friend receives consistent pain management.
At Ridgeville Animal Hospital, we understand that your pet's well-being is paramount and we're thrilled to offer this cutting-edge solution to improve the quality of life for dogs struggling with OA pain. If you suspect that your dog may be experiencing OA discomfort, please don't hesitate to reach out to our team at (440) 327-0200. We're here to help, and together, we can make a real difference in your pet's life.